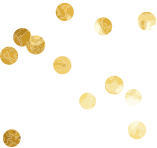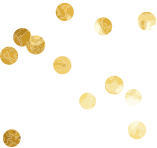 Kyosen Kyoaruki Co., Ltd. (hereinafter referred to as "the Company") strongly recognizes the importance of customer's personal information. We promise to protect the personal information entrusted to us by our customers with the utmost care while complying with the laws and regulations regarding the protection of personal information.
Collection of personal information
We will collect your personal information by legal and fair means. We will not collect personal information without your consent.
Purpose of use of personal information
As a general rule, the information entrusted to us by our customers will be used only for the purpose of providing our customers with the products and services of our company and affiliated companies and related information, or for the purpose of improving our products and services. If you wish to use it for any other purpose, please confirm that purpose will be clearly stated when you provide your personal information. We will not use your personal information for any purpose other than these purposes.
Provision to a third party
Personal information provided by customers will not be disclosed or provided to third parties except in the following cases.
When disclosing to our business consignees or business partners (system companies, delivery companies, etc.) as long as necessary for the purposes of use listed above
When requested by a government agency such as a court based on the provisions of laws and regulations
When it is necessary to protect the rights, property, safety, etc. of customers and our company Four. With the consent of the customer
Disclosure of retained personal information
Regarding the retained personal information, we will promptly disclose the information in response to the request for disclosure of the person. Requests for disclosure will only be accepted by mail due to the need for identity verification, and requests by telephone or e-mail will not be accepted. In addition, in order to confirm that the inquirer is the genuine person, we are required to submit materials to identify the person based on Article 29 of the Personal Information Protection Law. If you wish to disclose the personal information held by us, please fill in the address and name of the person requesting information disclosure, an envelope with a reply postage stamp of 82 yen attached, a copy of the material to identify the person, Also, please enclose a postage stamp worth 240 yen as a fee and mail it to our privacy promotion office.
Change of registration information, etc.
If you would like to change, confirm, correct or delete your personal information, please contact us via our inquiry email. In order to prevent leakage, falsification, etc. by a third party, we will take necessary measures after confirming the identity of the person.
Management of personal information
We are working diligently on the following matters to manage your personal information safely.
We take rational and appropriate safety measures to prevent the risk of unauthorized access to personal information from the outside and loss, destruction, falsification, and leakage of personal information.
We have a person in charge of information management and strive to manage personal information appropriately
We have established rules regarding information security and are thoroughly informing employees.
Revision of this policy
This policy may be revised in whole or in part in order to request laws and regulations and improve measures to protect your privacy information. The latest information will be posted on this website.
Scope of this policy and links to other sites
This website has links to other websites in order to provide you with useful information, but we are not responsible for the privacy protection of other websites. Please check the privacy protection policy of each website and use it at your own discretion.
The information desk
If you have any comments or questions regarding the handling of personal information, please contact us by phone (TEL: 075-213-7171).
that's all