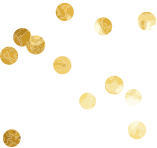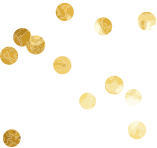 01
reservation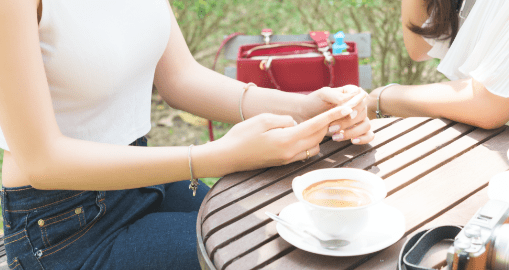 Please tell us the desired date and time by making a reservation online or by phone.
Rental plans and options reserved in advance are "Reliable because they can be changed on the day! "is.
For same-day reservations, please contact us by phone.
02
Vist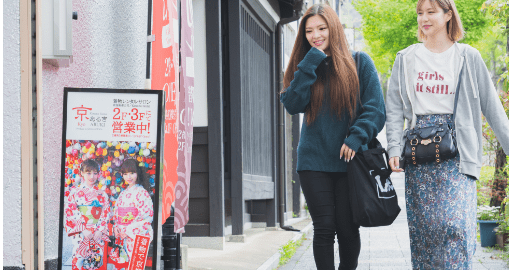 Please come to the store / date and time you made the reservation.
Please see Access for the detailed location of the store.
Please tell the reservation time and name at the reception. We will give you a storage bag for shoes and luggage.
03
Kimono / obi / accessory selection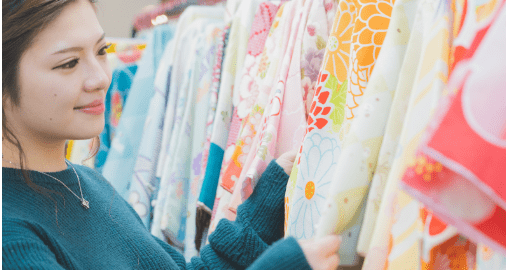 1,We have more than 1,000 kimonos in various plans.
We have a lot of high quality kimonos such as modern, antique, cute, and cool.
You can change the plan in the store, so please have a look and choose!
If you get lost, our knowledgeable staff will give you advice, so don't worry!
04
Dressing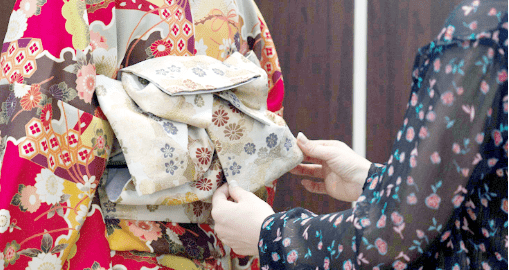 Only dressing professionals who have passed the dressing test of our strict examination are in charge.
Even people who are not accustomed to kimono will be dressed carefully so that they will not get tired.
As it is dressed by a professional, you do not have to worry about it coming off.
option
Hair set
* Advance reservation priority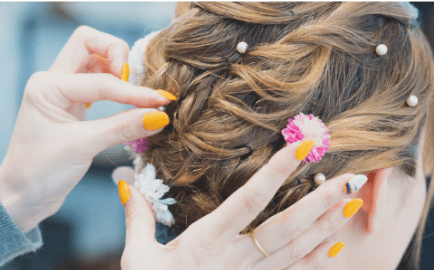 Professional hairdressers are always on standby in the store.
We would like to ask you about your custom-made hairstyle.
You can also choose from authentic hairstyle patterns that look good on kimono.
Arrangement is also possible from the pattern.
option
photography
* Advance reservation priority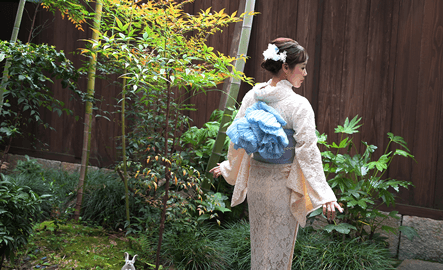 Kyoto Gion store
Location shooting
Would you like to accompany a professional photographer and have a wonderful photo in your memory?
We will guide you to the photogenic spots and hidden spots in Kyoto.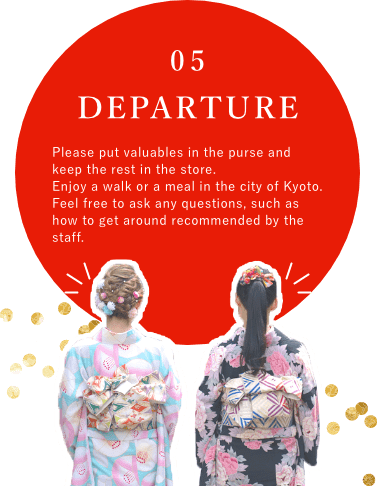 06
3

patterns to choose the return method
Return on the day
Please return to the rented shop [until 18:00 on the day].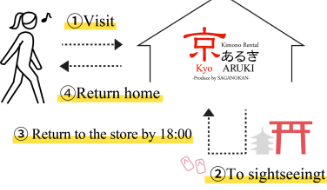 Return the next day
Please return it to any of the 4 stores by [18:00 the next day]. Please bring your luggage with you when you depart.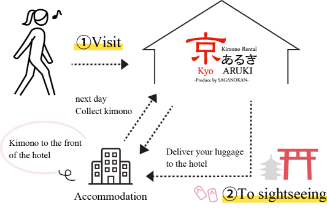 Hotel return
Please return it to the front desk of the hotel where you will be staying by [until 10:00 the next day].
Your luggage will be delivered to your hotel by 18:00 on the day of your stay.
* The reception time for hotel return applications is until 14:00.
* Limited to accommodation facilities (hotels and inns) in Kyoto city.
* Accommodations without a front desk may not be available.