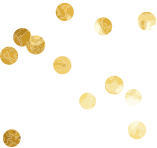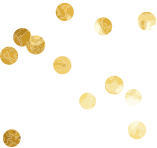 Option 01
Plus for kimono!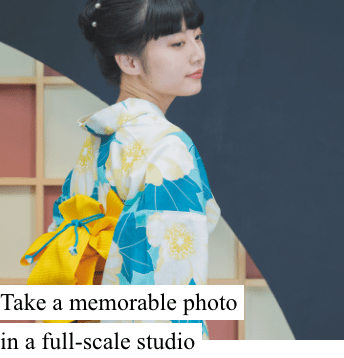 Because it's a special day, why not walk around the city of Kyoto in your favorite kimono style with attention to detail?
* Accessories are also included in the rental kimono plan as a set.
* The following accessories are options that can be used separately from the plan fee.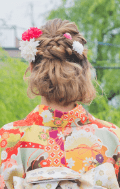 Hair set
You can choose your favorite hairstyle from several patterns!
+1,650yen (including tax)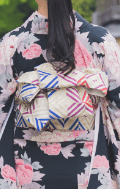 Gold obi
The high-class obi with gold pattern, gold processing, and gold embroidery will make your kimono even more gorgeous.
+550yen (including tax)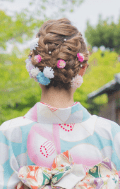 All-you-can-decorate hair
Make you more beautiful with hair set. It will be integrated with the kimono to create a more beautiful kimono. No matter how much you choose, you can attach it as much as you want, so you can rest assured and be satisfied!
+550yen (including tax)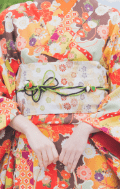 Obi decoration
An accessory to attach around the obi. Produce a more gorgeous kimono beauty. Let's make a difference with a little accent!
+550yen (including tax)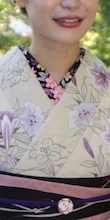 Pattern collar
The pattern collar that can be seen from the neck adds a stylish touch. By renting it together with the pattern of the kimono, the appearance of your face will change dramatically.
+550yen (including tax)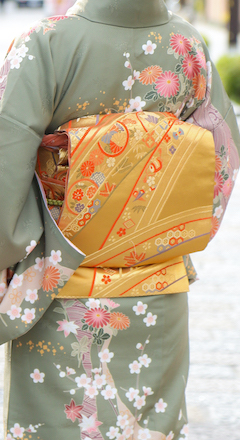 Taiko obi
If you want to enjoy a full-fledged kimono, the taiko obi is definitely recommended! We have taiko obi with various designs from traditional Japanese patterns to unique patterns!!
+1,650yen (including tax)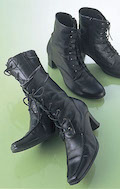 boots
Of course, it's nice to wear it in a retro style to match your kimono. It's easier to walk than sandals, so it's also recommended for those who take a walk around Kyoto city.
+550yen (including tax)
Option 02
Shooting service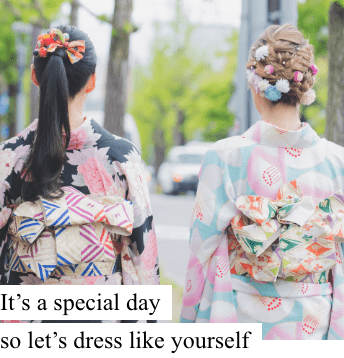 Why don't you leave a photo of your memories of Kyoto in a kimono?
The Kyoto Shijo Main Store has one of the most fashionable and spacious photography studios in Kyoto, and a dedicated photographer takes full-scale photographs.
Not only shooting by one person, but also couples and friends. You can also shoot with your family.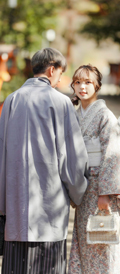 Limited to Kyoto Gion storeACCOMPANYING PHOTOGRAPHY
plan(1 OR 2 PEOPLE)
Companion can be added on the day! If you make a reservation on the day, it may not be available depending on the situation of the photographer.
First time wearing kimono to Kyoto. This is a location photo plan to relieve travel anxiety!
Couples, parents and children, sisters, irreplaceable friends, any combination is OK!
+18,000yen (including tax)〜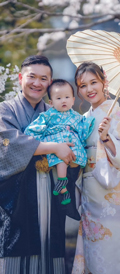 Limited to Kyoto Gion storeACCOMPANYING PHOTOGRAPHY
plan(3 OR 4 PEOPLE)
We will send you the original images and photos with chromatic aberration correction, skin brightness correction, and color tone adjustment, so you can enjoy two different feelings.
+25,000yen (including tax)
Precautions
About location shooting
The plan includes:
shooting (about 1 hour) electronic version of photos (about 100 pieces, and five refined pictures, these things will be delivered to you within 1 week.
Option 03
Luggage storage service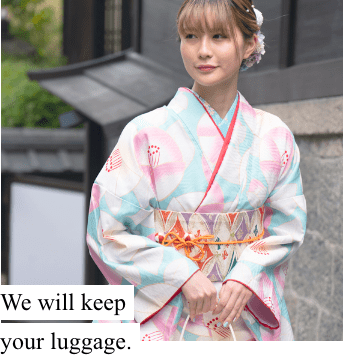 It is safe for people coming from afar! You can enjoy sightseeing in Kyoto empty-handed.
Hotel returnLimited to Kyoto Shijo Main Store and Kyoto Gion Store
Please return it to the front desk of the hotel where you are staying by [until 10:00 the next day]
Your luggage will be delivered to your hotel by 18:00 on the day of your stay.
* The reception time for hotel return applications is until 13:00.
* Limited to accommodation facilities (hotels and inns) in Kyoto city.
* Accommodations without a front desk may not be available.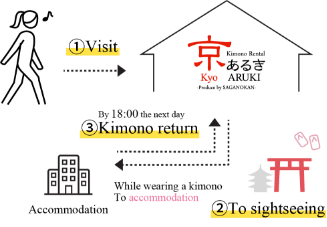 +1,650yen (including tax)(Tax excluded) 1 person
Return the next day
Please return it to any of the 4 stores by [18:00 the next day]. Please bring your luggage with you when you depart.
* Please note that we will confirm / copy your ID before departure.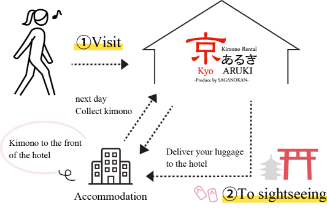 +1,100yen (including tax)〜(Tax excluded) 1 person