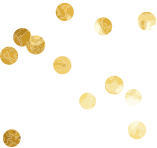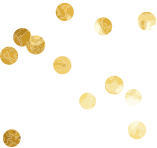 Option 01
Plus for kimono!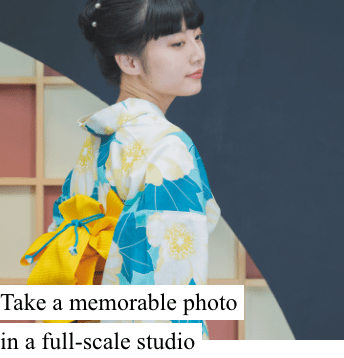 Because it's a special day, why not walk around the city of Kyoto in your favorite kimono style with attention to detail?
* Accessories are also included in the rental kimono plan as a set.
* The following accessories are options that can be used separately from the plan fee.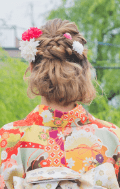 Made-to-order
Hair set
Professional stylists will not collapse and will arrange cute hair. If you have a style you like, please come with a photo!
+1,650yen (including tax)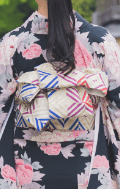 Gold obi
The high-class obi with gold pattern, gold processing, and gold embroidery will make your kimono even more gorgeous.
+550yen (including tax)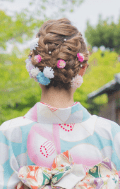 All-you-can-decorate hair
Make you more beautiful with hair set. It will be integrated with the kimono to create a more beautiful kimono. No matter how much you choose, you can attach it as much as you want, so you can rest assured and be satisfied!
+550yen (including tax)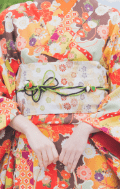 Obi decoration
An accessory to attach around the obi. Produce a more gorgeous kimono beauty. Let's make a difference with a little accent!
+550yen (including tax)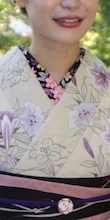 Pattern collar
The pattern collar that can be seen from the neck adds a stylish touch. By renting it together with the pattern of the kimono, the appearance of your face will change dramatically.
+550yen (including tax)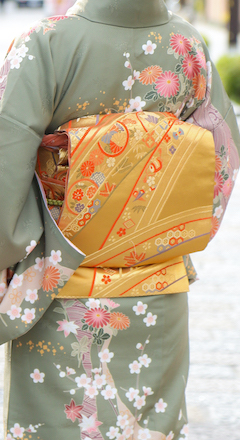 Taiko obi
If you want to enjoy a full-fledged kimono, the taiko obi is definitely recommended! We have taiko obi with various designs from traditional Japanese patterns to unique patterns!!
+1,650yen (including tax)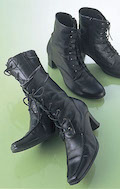 boots
Of course, it's nice to wear it in a retro style to match your kimono. It's easier to walk than sandals, so it's also recommended for those who take a walk around Kyoto city.
+550yen (including tax)
Option 02
Shooting service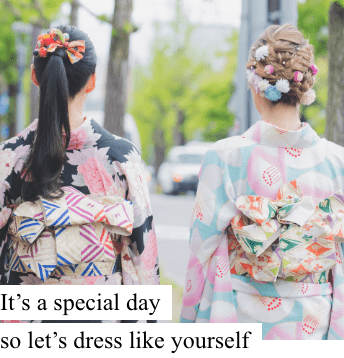 Why don't you leave a photo of your memories of Kyoto in a kimono?
The Kyoto Shijo Main Store has one of the most fashionable and spacious photography studios in Kyoto, and a dedicated photographer takes full-scale photographs.
Not only shooting by one person, but also couples and friends. You can also shoot with your family.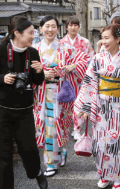 Limited to Kyoto Gion storeLocation
Photo plan
It is a kimono rental plan with shooting data. We will also take pictures as a tourist guide for Kyoto.
Women have a hair set.
+19,800yen (including tax)〜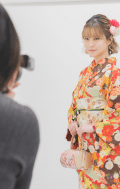 Limited to Kyoto Shijo Main StoreStudio photography
A photographer will take a picture in the studio to commemorate sightseeing in Kyoto. The photos will be given as an album, so you can leave your memories as a form.
+2,750yen (including tax)

Precautions
About studio photography / chroma key composite photography
Limited to Kyoto Shijo Main Store.
Advance reservation is required.
The original album will be given to you when you return the kimono.
About location shooting
Advance reservation is required. * Please cancel at least 3 days in advance in consideration of weather conditions.
You can use the rental kimono until the return time even after shooting.
Advance reservation is required.
Limited to the Kyoto Gion store.
Photo data will be handed over at a later date.
Option 03
Luggage storage service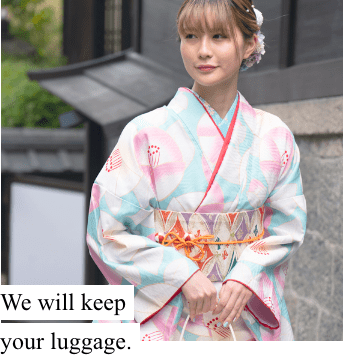 It is safe for people coming from afar! You can enjoy sightseeing in Kyoto empty-handed.
Hotel returnLimited to Kyoto Shijo Main Store and Kyoto Gion Store
Please return it to the front desk of the hotel where you are staying by [until 10:00 the next day]
Your luggage will be delivered to your hotel by 18:00 on the day of your stay.
* The reception time for hotel return applications is until 13:00.
* Limited to accommodation facilities (hotels and inns) in Kyoto city.
* Accommodations without a front desk may not be available.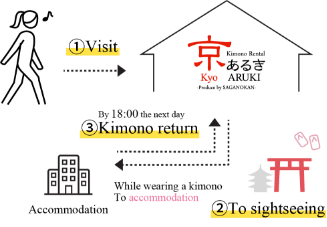 +1,650yen (including tax)(Tax excluded) 1 person
Return the next day
Please return it to any of the 4 stores by [18:00 the next day]. Please bring your luggage with you when you depart.
* Please note that we will confirm / copy your ID before departure.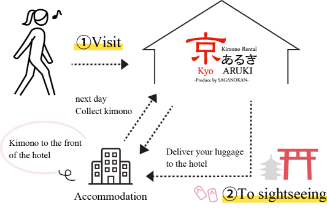 +1,100yen (including tax)〜(Tax excluded) 1 person
Option 04
Papepo pack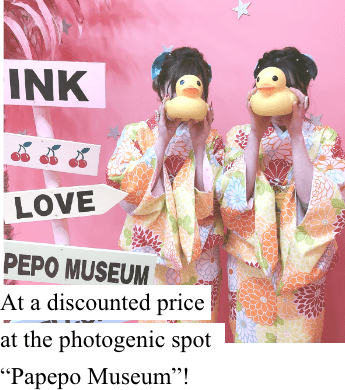 At the popular photogenic spot "papepo-museum" in Kyoto. An option menu only for Kyoto that allows you to enter at a discounted price!
The Papepo Museum is on the same floor as Kyoto Aruki, so you can enter immediately after getting dressed!
If you make a reservation for the entrance fee to the Papepo Museum together with the kimono rental of Kyoto Aruki, the regular price of 1,200 yen (including tax) (tax included) will be a special price of ¥ 600 (tax included)!