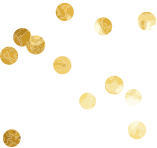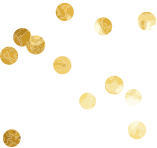 About measures against new coronavirus infection in our company
2020.05.18
Kyosen Co., Ltd. (Headquarters: Kyoto City, Kyoto Prefecture) gives government guidance by giving first priority to the safety and security of customers, business partners and related parties, and employees from the perspective of preventing the spread of new coronavirus infections. We will carry out the correspondence based on.
[Guidelines and countermeasures]
Employee health management and status understanding
Before going to work, before work, temperature measurement and self-check of health condition.
Suspension of work / waiting at home when there is a change in the health condition of the person and the person living with him / her.
Implementation of staggered work
Implementation of staggered work to avoid peaks during rush hours.
Promotion of rotation work (holiday transfer), recommendation of taking vacation
Recommendation of working from home (utilization of telework), working from home of sales department employees
Strengthening hygiene management
Alcohol disinfection of all employees' hands and fingers, wearing masks, etc., and ultrasonic injectors using alcohol disinfectants installed at the head office and sales stores to disinfect space.
Limitation on the number of employees in the head office
Working in a layout that secures sufficient space between workers
Thorough indoor ventilation with windows open at all times
Prohibition of unnecessary and urgent business activities and business trips
Prohibition of internal and external dinners and social gatherings
In the unlikely event that an infection is confirmed, the prevention of the spread of the infection is the highest priority, and in order to ensure the safety of customers, business partners, related parties, employees, etc., a doctor's diagnosis is promptly made and Kyoto Prefecture, Kyoto City, We will take measures based on the guidance of the Kyoto City Health and Welfare Bureau.
Confirmation of the employee's behavior history, identification of close contacts and confirmation of behavior history
Work from home for 14 days after prohibiting unnecessary and unurgent going out for those who may have close contact
Closure of the department or office where the employee worked. 14 days of waiting at home or working from home for employees who worked in the same department or office
Health observations and progress reports of persons with potential close contact and employees who worked in the same building
Disinfection work for related facilities such as offices and stores
We will promptly take measures and measures based on the government policy, giving top priority to preventing the spread of infection and ensuring the safety of our customers, business partners and related parties, and employees.
(Request to customers to prevent the spread of new coronavirus infection)
In order to prevent the spread of infection, we may refuse to visit the store if you, your family or relatives have a fever of 37.5 ° C or higher, or if you have a cough, runny nose, cold or other symptoms.
■ When you come to the store, please cooperate with the customer to wear a mask as much as possible.
■ We may ask you to change the reservation time to avoid serving customers in a crowded state.
■ Those who have traveled abroad within 2 weeks may be refused visit.
We apologize for any inconvenience, and thank you for your understanding.
We would like to reduce the risk of infection for customers and employees who come to our store and receive the service with peace of mind. Thank you for your understanding. We apologize for any inconvenience, but we will do business with the safety and security of our customers first. Kyosen Co., Ltd.