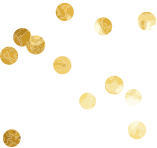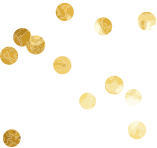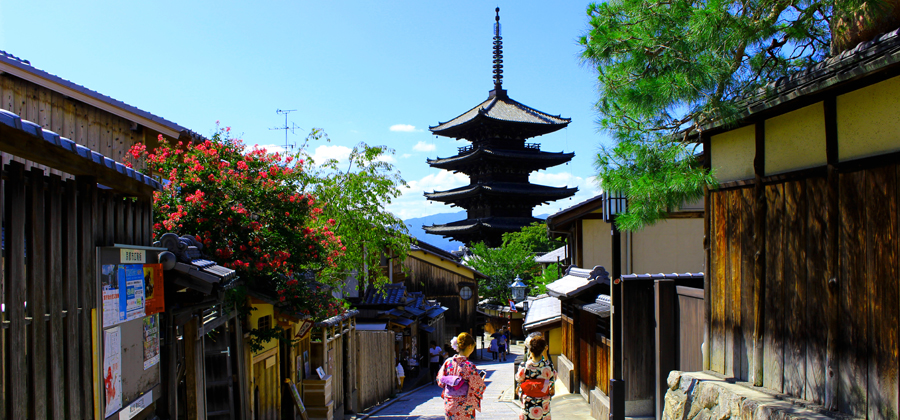 How to choose a kimono rental shop in Kyoto and recommended sightseeing spots
2018.06.03
One of the most popular experiences in Kyoto is walking around town using kimono rental. Walking in a kimono that blends into the emotional cityscape will be an experience that can only be enjoyed in the ancient city of Kyoto.
However, there are many kimono rental shop in Kyoto, and each store offers different plans and options. Therefore, you must select a kimono rental shop that suits your needs in advance and make a reservation.
Also, if you are new to walking in Kyoto, many people may not even know the recommended spots, as well as the shops with popular plans.
So, this time, we will introduce "Popular Kimono Rental Plan" and "Points for Choosing a shop" to make memorable Kyoto sightseeing.
It also introduces "recommended spots you want to wander around in kimonos", so if you are considering a date or leisure plan in Kyoto, please refer to it.
1. Never lose! 3 Popular Kimono Rental Plans for Walking in Kyoto
Kimono rental that is popular for dates and women's travels requires kimono selection that will be the best memories. When choosing a kimono or shop to rent, choose from the situations you want to wear. There are many needs for kimono rental in Kyoto, so there are various plans available at rental shops to meet the needs of users. Here are some of the most popular plans.
1-1. "Full set plan" that is free hand
Among the plans offered at kimono rental shops in Kyoto, the most standard plan is the "full set plan". Many rental kimono shops have plans that include all of the following items as a set, so tourists from far away can easily rent kimonos.
| | |
| --- | --- |
| kimono | There are many types of kimonos, including modern and classic patterns, and you can choose one according to your taste. Pricing depends on the amount and quality of the kimono pattern. |
| belt | You can choose your own belt as well as kimono. Kimono changes the atmosphere greatly depending on the band, so it is important to select a band that matches the kimono and image. |
| socks | Many shops offer new tabi socks and you can take them home. |
| shoes | You can choose the size and the pattern of the cord according to the foot |
| Accessories | You can also rent items that are indispensable to Japanese clothing, such as kimono bags, drawstrings, and hair set hairpins. In cold weather, some shops rent haoris and shawls. |
| hair set | Some simple hair sets come with the full set plan. You can set a hairstyle that suits your kimono. |
In addition, underwear used for dressing is also included in the price, so if you do not have hair accessories or bags that you want to bring, you will not have anything to bring.
The great attraction of the full set plan is that even if you visit the store empty-handed, you can transform into a beautiful "Yamato Nadeshiko" when you leave the store.
In addition, even if you do not have any knowledge about kimono, you can consult with the staff on kimono selection and how to tie the obi, and you can leave everything to dressing and hair setting.
1-2.A "Couple Plan" perfect for a Kyoto Date
The "Couple Plan" is a set plan for men and women specializing in use between lovers. You can enjoy your boyfriend and girlfriend's kimono that you can not usually see easily. As for the kimono rental, as with the full set plan, there is no problem even if you are empty-handed. Not only can you choose your favorite kimono, you can also enjoy a pair look, such as aligning some of the kimono colors, patterns and accessories. Depending on the shop, there may be discounts such as couple discount plans, simple photo shooting, and plan benefits unique to couples.
1-3. "Luxury kimono plan" for those who want to have a special day
Some popular kimono rental shops in Kyoto offer premium "luxury kimono plans" in addition to the standard plan. With this plan, you can enjoy formal kimono that is usually hard to reach.
Compared to the standard plan, the luxury kimono plan has kimonos with excellent quality and materials.
However, the definition of "luxury kimono" differs depending on the shop, such as the trendy designer kimono or the pure silk kimono made of 100% silk instead of polyester.
Prices tend to be higher than standard plans, but the fact that they can wear high-quality and beautiful kimonos will be a great attraction.
If you want to enjoy a more elegant and beautiful kimono, we recommend using a higher-grade kimono rental plan.
2. Points to watch when choosing a kimono rental shop in Kyoto
There are many popular kimono rental shops in Kyoto. Some shops have a kimono rental plan, while others have plans other than kimono rental, such as "Yukata plan" and "Maiko experience".
So, what should we pay attention to when actually choosing or making a reservation?
From here, I will introduce the points that are useful for selecting a shop.
2-1. Hair set
If you enjoy kimono in Kyoto, you want to stick to your hairstyle according to your kimono. By adopting your favorite hairset, such as feminine up-style and hairpin, the width of the kimono will greatly expand.
Hair set plans vary greatly from shop to shop.
If there is a kimono rental shop that offers a "plan with hair set" accompanied by a hair set, there are kimono rental shops that need to be ordered separately as a paid option.
There are cases where hair sets are not supported at all, so if you want to request a hair set along with kimono rental, be sure to check the plan of the hair set in advance.
However, a plan with a hair set is not always good.
Instead of paying for hair sets, there are also shops that offer exclusive hair and makeup staff and have professional hairstyles finished.
Many plans have restrictions such as a limited number of types of hairstyles that can be ordered with plans that include a hair set, so you may not be able to order your favorite hairstyle completely.
In addition, the plan contents vary greatly depending on the shop, such as retro hair ornaments such as flower hairpins, ball hairpins, and kanokos are included in the set content, and more luxurious items require an additional fee.
Therefore, when requesting a plan with a hair set or a hair set option, it is a good idea to check in advance how much is included in the plan and options.
2-2. Options
There are many shops that offer a separate fee option for those who want to enjoy the sights of Kyoto as much as possible. If you want to focus on satisfaction over price, check out the options.
Options available at popular kimono rental shops in Kyoto include:
Luggage storage service
The luggage storage service allows bulky luggage such as carry bags, baggage, and strollers to be stored at kimono rental stores.
Optional accessories
By adding optional accessories, you can choose more luxurious or higher quality accessories.
There are a wide variety of items that can be added, such as obi decorations, hair accessories, and embroidered obi. By sticking to the ends, you can enjoy even more gorgeous Japanese clothing.
Photography and studio photography
Some shops have photo plans.
The services vary depending on the shop, such as the staff taking pictures easily or shooting by a professional photographer using a dedicated studio.
In most cases, you will need to make an advance reservation, so ask your store if they can help you. In addition, some stores have exclusive benefits that allow you to use accessories and props that match the costumes.
Kimonos that match the quaint streets of Kyoto can be captured in photos, and will be an unforgettable memory.
2-3. How to return the kimono
After your Kyoto walk with your rented kimono, you will need to return the kimono.
In kimono rental, return on the day, "Please return by what time of the day" is the mainstream.
However, there are disadvantages to returning on the day.
In most cases, the return time is based on the closing time of the shops, so you have to worry about the timing of returning to the rental store even while walking around Kyoto.
For those who want to enjoy Japanese clothes without worrying about time, recently, various return methods have become available besides return on the day.
Return the next day
I will return to the store on the next day of rental. You can spend your favorite kimono until the night of the rental.
Hotel return
Some rental kimono stores may be affiliated with hotels in Kyoto Prefecture. If you use a hotel return, you can return to your hotel or ryokan in a kimono. After that, you can leave your kimono at the front desk.
By using the next day return or hotel return, you can enjoy a walk in Kyoto with a kimono without worrying about the rental time. The timing of the return depends on the store, so check in advance.
3.Recommended spots in Kyoto that are perfect for walking in kimono
Walking around Kyoto in a kimono will give you a better feeling of the atmosphere and atmosphere of the ancient city of Kyoto.
One of the great pleasures is taking a commemorative photo on a small street full of Buddhist temple and Kyoto atmosphere.
Finally, we will introduce the "Arashiyama area" and "Gion / Kawaramachi area" which are especially recommended for walking around Kyoto with kimonos.
3-1.Arashiyama area
At Arashiyama Station on the Keifuku Electric Railway Arashiyama Line, also known as "Randen", there is an Instagram-friendly spot called "Kimono Forest". The photogenic background with many poles wrapped in elegant Kyoto Yuzen is perfect for shooting in Japanese clothing.
Shortly after Arashiyama Station, Togetsukyo, a popular scenic spot representing Kyoto, is also a major attraction. Why don't you take a commemorative photo of a kimono with a bridge over Katsura River in the background?
Walk about 8 minutes from the station, and pass through the lush bamboo grove, and you will see the famous Nomiya Shrine. Nomiya Shrine is a historical place that is said to benefit from marriage and love fulfillment.
It has become a particularly popular spot not only for tourists but also for women seeking good ties.
3-2. Gion / Kawaramachi area
The Gion / Kawaramachi area has excellent access to popular sightseeing spots in Kyoto city. The recommended route is "Hanamikoji-dori → Kiyomizu-dera → Yasaka Shrine".
This area is perfect for Instagramming and Gion dates, and there are many spots that are indispensable for sightseeing in Kyoto.
Hanamikoji Dori is a street where you can enjoy the scenery typical of Gion Shijo. The gentle stone-paved slope that passes through the red-light district is one of the most popular spots in Kyoto.
Kiyomizu-dera Temple, which is familiar with the phrase "jump from the stage of Shimizu", was registered as a World Heritage Site in 1994, and is one of the most famous temples in Japan.
You can also enjoy the nearby marriage spot "Jishu Shrine" and "Otowa Waterfall" where you can enjoy clean water.
And Yasaka Shrine is a tourist spot that represents this area, so that it is also known as "Gion-san".
The main shrine called Gionzo is popular for its bright vermilion. After worship, you can take a picture of your kimono with beautiful vermilion.
4. Summary
In order to enjoy popular kimono rentals in Kyoto without fail, research is essential.
We recommend that you check the restaurant's features and plan contents, as well as the reviews and reviews of those who have experienced it. Spend the most memorable day with less points in choosing a store or plan.
In addition, it is fun to stroll around Kyoto in kimono with your family, friends, or lover, but you also want to enjoy the recommended spots.
If you enjoy exploring Kyoto with kimonos, be sure to enjoy the popular areas introduced here.